<! LEYRE VILLATE GARCIA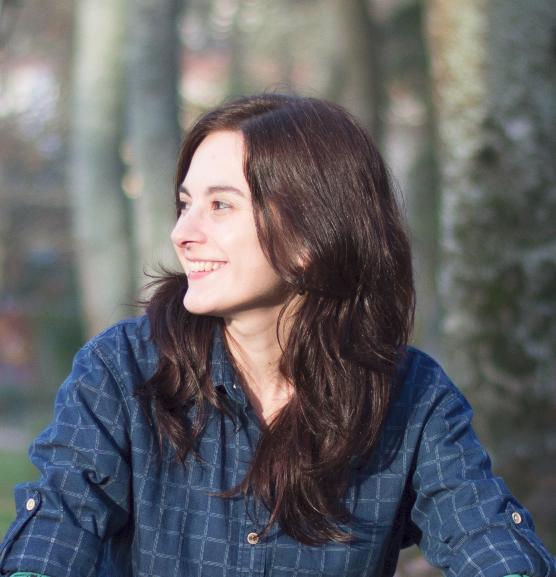 Leyre Villate Garcia is a philologist, teacher, translator and writer. She has Spanish for three years at the University of Calcutta, before quitting to study an M.A. in Comparative Indian Languages and Literatures full-time at the same university. Published in several magazines in America and India, as well as in literary websites, Leyre is one of the writers and editors of Aravali, an Indo-Spanish project to translate Indian literature into Spanish, as well as an independent researcher of Bengali detective fiction. Recently, she did a presentation on The origins of Bengali detective fiction at the 14th Noir Cinema and Novel Conference of the University of Salamanca. Leyre's lifelong aspiration is to make Indian culture and literature known in Spain.

Project: English translation of TENTATIVA DEL HOMBRE INFINITO by PABLO NERUDA

"Itís difficult to write about Neruda, because itís hard to find something to say about his work that hasnít been already said. Lurking through his large number of literary works, I stumbled upon a title I had never heard of before: Tentativa del Hombre Infinito (Venture of the Infinite Man). Published in 1926, a few years after his widely acclaimed twenty love poems, and before his also famous Residencia, this fascinatingly titled book passed unnoticed. Neruda himself considered Tentativa as one of the core books of his work, an endeavor of intimate, personal and minimal expression. The forbearer of the path his poetic impulse would follow. Ē.....
[English translation of TENTATIVA DEL HOMBRE INFINITO by PABLO NERUDA ]
<! BINU KARUNAKARAN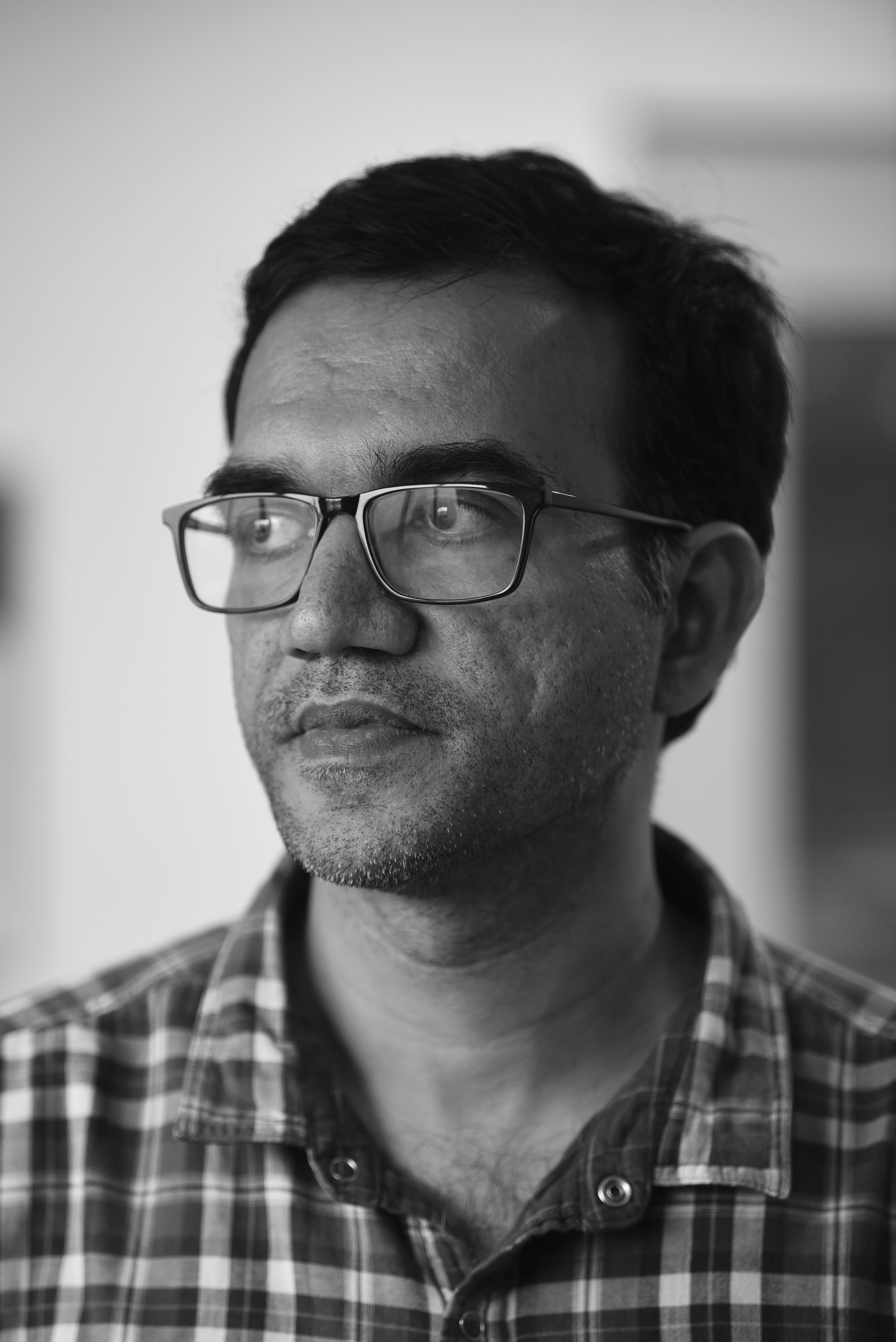 Binu Karunakaran is a poet and translator based in Kochi where he works as a journalist. He is a recipient of the 2012 Charles Wallace India Trust Fellowship for writing.
Piper Nigrum
the poem, is From
Muchiri
, a sequence that explores the lost city of Muziris, ancient port in Kerala which had spice trade relations with the rest of the world for several centuries. Piper Nigrum is a fictionalized monologue/missive to Emperor Vespasian by Pliny The Elder, which draws material from natural history that relates to the huge trade imbalance between Rome and India.
<! cris cheek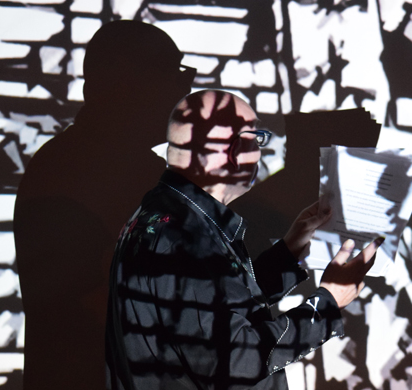 Photo Credit: Erin Edwards
cris cheek is a documentary performance writer, sound composer and photographer. He worked alongside Bob Cobbing and Bill Griffiths with the Consortium of London Presses in the mid 1970s to run a thriving open access print shop for little press poets. In 1981 he co-founded a collective movement-based performance resource in the east end of London at Chisenhale Dance Space, working with choreographers, musicians and performance artists to make collaborations based in embodied movement. cris taught Performance Writing at Dartington College of Arts (1995-2002), played music with Sianed Jones and Philip Jeck as Slant, collaborated on site-responsive works about value and recycling with Things Not Worth Keeping and has been a professor at Miami University in Ohio since 2005, currently living in Cincinnati. Most recent publications are the church, the school, the beer (Critical Documents, 2007), part: short life housing (The Gig, 2009) and pickles & jams (BlazeVOX Books, 2017). He podcasts with Mack Hagood as Phantom Power: sounds about sound.
Out cold in the library
"The opening section from a report on Mill Creek ... occasions this iteration that wanders among more meandering and more channeled pathways for reader navigation. Formatted for landscape browser and thrown to the wall here in the hopes of gaining feedback and perspective before the full and reformatted book.

Folds in time include a stolen laptop containing many earlier drafts and photographic materials, compounded by more recent think pieces / papers given at ASLE in Detroit 2017, at the NOLA poetry Festival 2018 and &Now 2018 in South Bend. The laptop was almost certainly dumped down a drain into the sewers of another town.
<! SUMANA ROY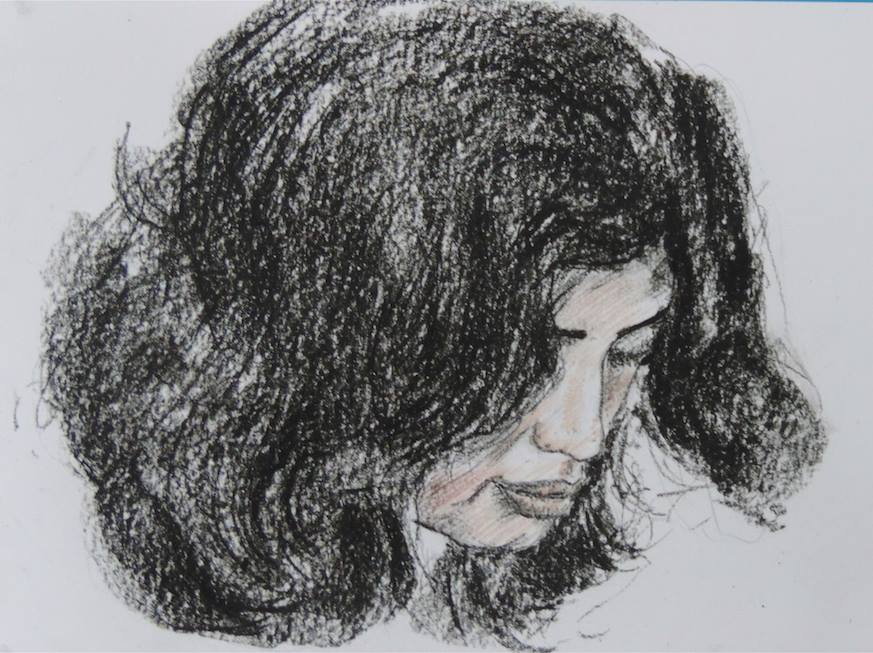 Sketch by Biman Nath
Sumana Roy is a poet, novelist, feature and fiction writer. Her first book, How I Became a Tree, a work of non-fiction, was published in India in February 2017. Her first novel, Missing, came out in April 2018. Her poems and essays have appeared in Granta, Guernica, LARB, Drunken Boat, the Prairie Schooner, Berfrois, The Common, and other journals. She lives in Siliguri, India.

New Poems
<! EL HABIB LOUAI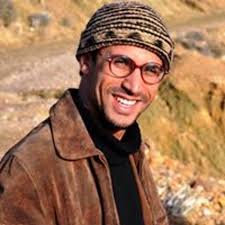 El Habib Louai is an Amazigh poet, translator, teacher and musician from Taroudant, Morocco. In connection with his PhD dissertation Louai has published articles and Arabic translations by Beat Poets such as Michael McClure, Allen Ginsberg, Jack Kerouac, Diane di Prima, Anne Waldman, Bob Kaufman, Joanne Kyger, Amiri Baraka and many others.

In 2014, he received a Fulbright grant to research the Beats at Chapel Hill University in North Carolina. His poems, translations and articles have appeared in international literary magazine, journals and reviews: Big Bridge Magazine, Berfrois, Charles River Journal, Militant Thistles, The Fifth Estate, Al Quds Al Arabi, Arrafid, Al Doha, Lumina, The Poetís Haven, Palestine Chronicle, Ilanot Review, Troubadour 21, Sagarana , Istanbul Literary Review, Radiuslit, Pireneís Fountain, the Tower Journal.

New Poems are part of an ongoing poetry project.
<! MAITREYEE BHATTACHARYA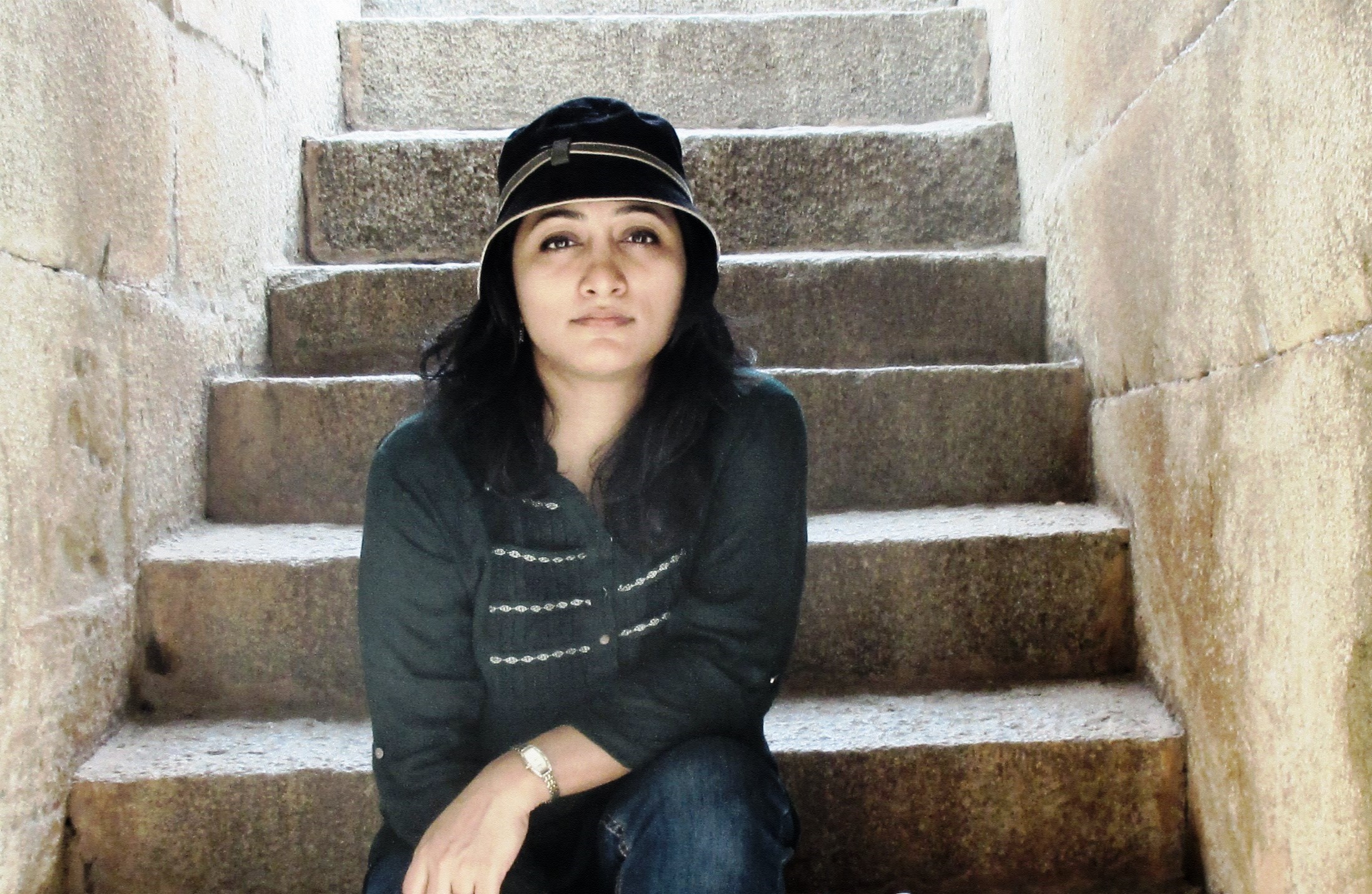 Maitreyee B Chowdhury is a Bangalore based poet and writer. She is the author of Where Even The Present Is Ancient: Benaras and Uttam Kumar and Suchitra Sen: Bengali Cinema's First Couple. Maitreyee is also poetry editor of The Bangalore Review, a literary journal. She may be found here
[ The Customs of Hastinapur: A re-reading through an understanding of the Mahabharata ]
<! SNEHA CHOWDHURY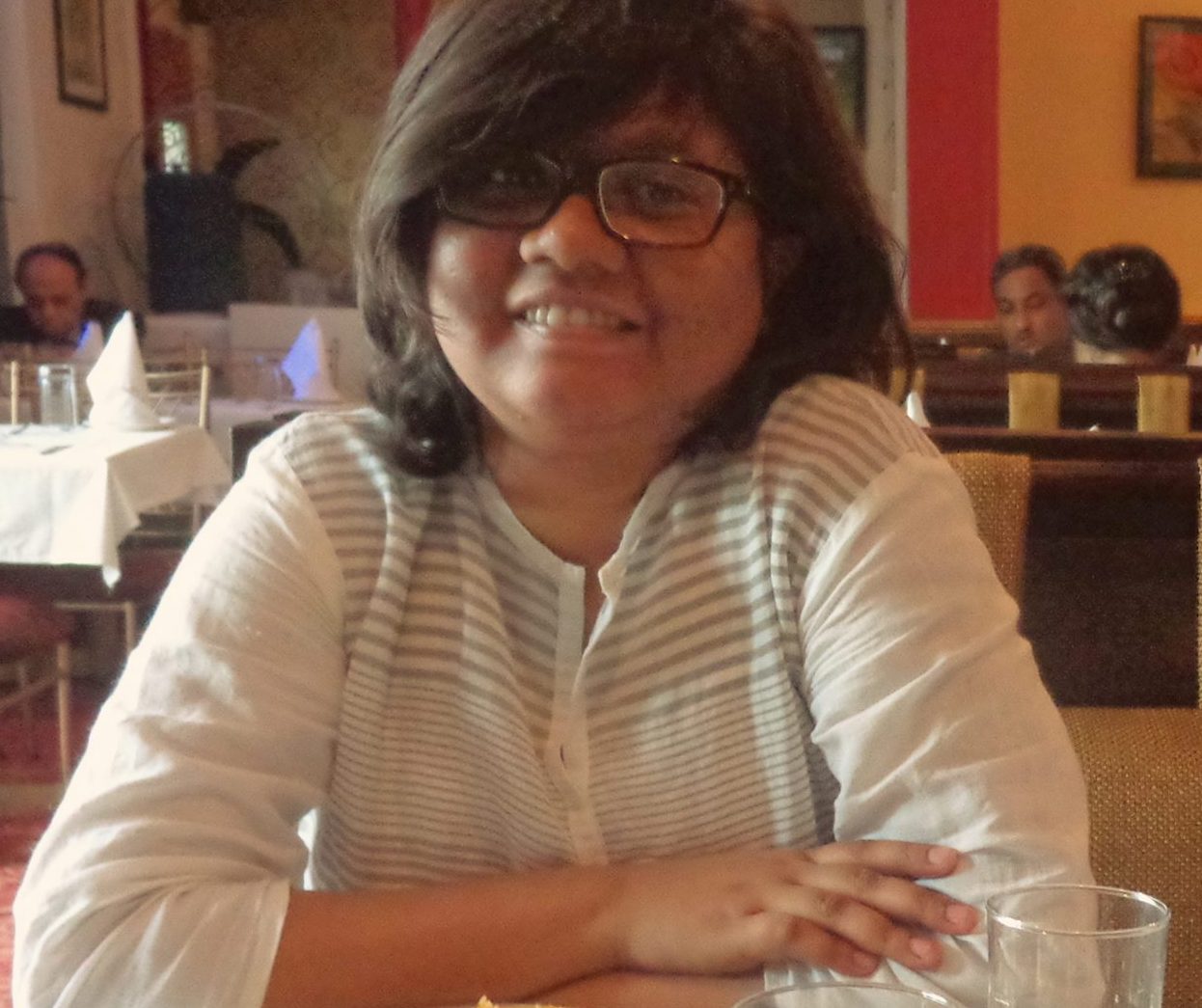 Sneha Chowdhury is a freshman in doctoral studies at the Centre for English Studies, Jawaharlal Nehru University, India. Her recent research project dwelled on Paul Celanís poetry - 'Gift of the Lyric: Reading Paul Celan.í Sneha's research interests are Continental Philosophy, Aesthetic Theory, Law and Literature; and Poetry.
[ On Paul Celanís Poetic Economy ]