<! UPDATE - I (2013)
UPDATE-1 (2013)
<! TYRONE WILLIAMS
Tyrone Williams teaches literature and theory at Xavier University in Cincinnati, Ohio. An experimental poet of a rare breed, Tyrone has authored four books of poetry, c.c. (Krupskaya Books, 2002) , On Spec (Omnidawn Publishing, 2008), The Hero Project of the Century (The Backwaters Press, 2009), Howell (Atelos, 2011) and a number of chapbooks including AAB (Slack Buddha Press, 2004), Futures, Elections (Dos Madres Press, 2004) and Musique Noir (Overhere Press, 2006). . .
The Hogg Project
[ The Hogg Project ]
<! MADHUJA MUKHERJEE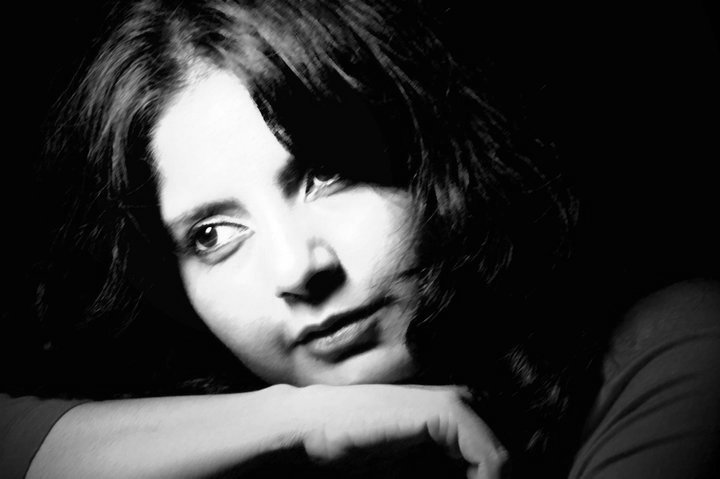 Madhuja Mukherjee teaches film studies at Jadavpur University, Kolkata, India and is the joint coordinator of The Media Labs. Also a young avant-garde filmmaker and screenplay writer her maiden film Carnival was recently screened at the Rotterdam International Film Festival in the "Bright Future" category. A recipient of the prestigious FTII Golden Jubilee fellowship for writing the histories of the regional cinemas, Madhuja has published numerous articles on Bollywood, Amitabh Bachchan, gender, media, urban cultures, New Indian cinemas etc.
Narratives of Development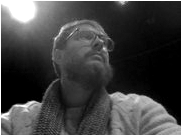 Thom Donovan edits the weblog Wild Horses Of Fire, now in its 7th year. His book, The Hole (2012), published by Displaced Press, can be purchased through Small Press Distribution. He is currently at work revising and editing a book of essays and statements, provisionally titled Sovereignty and Us. Thom teaches at Bard College and lives in New York.

Withdrawn
[ Withdrawn]
<! NEELANJANA BANERJEE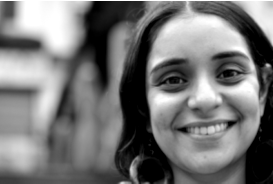 Neelanjana Banerjee is a poet, fiction writer, blogger, editor whose creative work has appeared in the The Literary Review, World Literature Today, Asian Pacific American Journal, Nimrod, A Room of One's Own, Desilit, the anthology, Desilicious, The HarperCollins Book of English Poetry (HarperCollins India, 2011) etc. She is a co-editor of Indivisible: An Anthology of Contemporary South Asian American Poetry (University of Arkansas Press, 2010). She has taught writing and media skills to youth through the San Francisco WritersCorps and YO! Youth Outlook Multimedia. Neela was an editor and blogger with the Asian American magazine Hyphen.

Rabindra Sarobar Series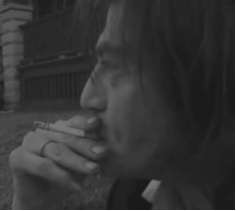 David Baptiste Chirot is an amazing litterateur, artist, reader and critic. Born in Lafayette, Indiana, he grew up in Vermont and also lived in Gottingen, Germany, Arles & Paris, France, Wroclaw, Poland, Hastveda, Sweden, Boston and Milwaukee. Since 1997, Chirot has contributed essays, visual & sound poetry, performance scores, prose poetry, poetry and book reviews in 70+ different print and online journals in USA, Brazil, England, Spain, France, Germany, Russia, Chile, Australia, Yugoslavia, Italy, Canada, Argentina, Mexico, Cuba, Turkey, Japan, Holland, Belgium, Uruguay and India.
An ANARKEYOLOGY
[ An ANARKEYOLOGY ]
<! PAT CLIFFORD
Pat Clifford is the author of several chapbooks including Ring of Honor (2007) and Embrace (2010). He is co-author with Aryanil Mukherjee of two books of poetry: chaturangik/SQUARES (CinnamonTeal, 2009) and The Memorandum/MOU (Kaurab, 2011). His poetry and critical work has appeared in Moria, Jacket, The Sunday Indian and Kaurab and has been translated into Bengali. He is a graduate student at the Mandel School of Applied Social Science at Case Western Reserve University and is the Stone Senior Fellow at the HUC-UC Ethics Center at Hebrew Union College. He has a background as a community leader, activist and consultant in areas of human services and public policy.
Missives for Curtis Gram